[ These markets are conversations. Their members communicate in language that is natural, open, honest, direct, funny and often shocking. Whether explaining or complaining, joking or serious, the human voice is unmistakably genuine. It can't be faked. ]
The
Cluetrain Manifesto
was one of the first things that I read when I was trying to grasp the new realities that the internet and the web were ushering into the world of advertising and marketing communications.
Back then, we looked at the web as "merely another channel - like TV, presses, magazines, and direct mailers - only that it accelerates the purchase cycle being much closer to the purchase occasion".
But we now know of course (I hope that all of us now know that!) that the internet and the web turned out to be more than that.
From my viewpoint, the web has dramatically changed not just the marketing and information landscape: it has changed the way we look at the world, the way we participate in it, the way we feel towards concepts such as privacy, hierarchies, and 'social order'.
And the Cluetrain Manifesto captured the new realities in marketing and in conducting business way before we knew where we were headed. 
So where are we now?
Here is a video from YouTube on where we are at.
One of the most beautiful things that was written in the Cluetrain Manifesto is this last paragraph in the introduction:
[ Corporate firewalls have kept smart employees in and smart markets out. It's going to cause real pain to tear those walls down. But the result will be a new kind of conversation. And it will be the most exciting conversation business has ever engaged in. ]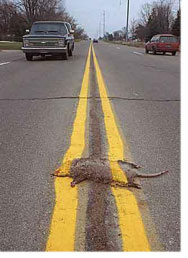 From the Cluetrain Website